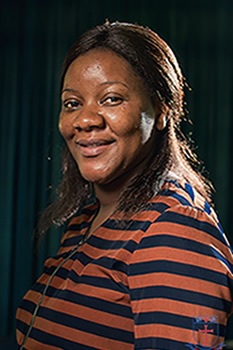 Head Of Department: Mrs A Chifamba

Vision
To make use of every opportunity during the teaching of Languages, to present the word of God to pupils. We aim to impact pupils with the gospel of Jesus Christ during the following school activities;
Our teaching of Languages in the classroom
Shona and French trips
Fixtures and any interactive activities with other schools
Languages workshops
*Reference scriptures; 2 Timothy 4 verse 2; Ephesians 5 verse 15
Aims
To help pupils read, write, and speak the Languages.
To familiarize pupils and parents with, and help them to appreciate Shona and French.
To prepare pupils for both internal and public exams.
To instill an attitude of appreciation of God's diversity in creation.
To experience how human Language can serve God and other people. ( Colossians 4 v 6 ; Ephesians 4 v 29 )
N.B. The detailed aims and objectives of the various levels and individual subjects are covered by the Syllabi
French
Shona
Madarin

FORM 1 & 2: All pupils take the subject to prepare for the O' level course.

FORM 3 & 4: The subject is optional. Pupils write IGCSE examinations.

6TH FORM: Subject is optional, pupils write AS and A Level examinations
Teachers: Mrs M. Gotora | Mrs A. Chifamba

FORM 1 & 2: All pupils take the subject to prepare for the O' level course. They write CHISZ L1 AND L2 exams
FORM 3 & 4: The subject is optional. Pupils write Zimsec examinations.
L6 & U6: Shona is available for any takers. Students will write ZIMSEC examinations
Teachers: Mrs V. Hove | Mrs S. Mudau | Mrs M Gotora | Mrs A Chifamba | Mr S Mudzudza

This is a new subject, introduced for the first time in January, 2018.
Teachers: Mrs P Mapfumo I Mr Gotora