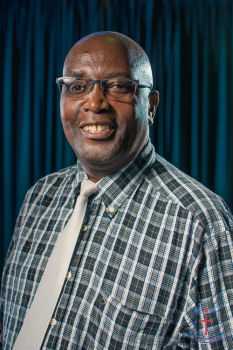 Head Of Department: Mr Chiweshe
Purpose
As an English department, our goal is to teach English Language and Literature to those placed within our care. Together we are resolved to do this to the best of our ability; to do it with diligence and care; and, to be responsible in our lesson preparation and execution. It is our purpose that this should be embedded within a context of genuine and sincere concern for the pupils and other members of staff arising from our love of Lord Jesus. Indeed, it is He who we seek to please in doing what is right in his sight.
Our Vision
English is a powerful medium for drawing attention to values, beliefs and attitudes that are either life-giving or false. Because we are aware of this, our vision as a department is to use our lessons to inform, restore or build foundations that will give each pupil a sound basis for living the life that God has given. It is our wish that by the time a pupil's school life has come to an end, he or she will be enabled and empowered to realize that God-given potential which each one has within.
Our Values
To develop in each pupil the ability to think critically.
To develop within each a desire to take responsibility for his own learning
To understand the nature of prejudice and to combat it in our own thinking and those of the pupils
To impart high standards of work and conduct in pupils as a result of our own role modeling in these areas
To teach pupils to respect each other
To demonstrate through our own honesty and openness, how conflicts can be resolved fruitfully without disrespect towards others
Scope & Sequence (CURRICULUM MAP)
English

FORM 1 AND 2 Cambridge Checkpoint Syllabus: The Cambridge Checkpoint syllabus is taught over two years in Forms 1 and 2 after which pupils will be required to write the Cambridge Checkpoint Tests at the end of the Form 2 year. This will provide them with an excellent foundation for the Cambridge IGCSE exams written in Form 4.

Besides being taught Language concepts, pupils will also learn literary concepts and analyse literary texts. An integral part of teaching young, impressionable teenagers is to equip them with the skill of using Biblical discernment as they read fiction and non-fiction passages which will enable them to distinguish between right and wrong behaviour and attitudes. FORM 3 AND 4 CIE IGCSE First Language English: The IGCSE 0500 First Language English (Extended) syllabus is taught to all pupils over two years in Forms 3 and 4. Pupils will write the Cambridge Assessment examinations at the end of the Form 4 year. As we teach Language concepts, we encourage students to read and respond critically as well as effectively and appropriately communicate views that are shaped by a Biblical worldview.

IGCSE Literature (English): At the end of the Form 2 year, selected pupils will take Literature at IGCSE level. The IGCSE 0486 Literature (English) syllabus is taught over two years in Forms 3 and 4. Pupils will write the Cambridge Assessment examinations at the end of the Form 4 year. As we teach different texts and genres, we encourage pupils to discern false worldviews in Literature and challenge them by applying God's truth.

LOWER SIXTH, AS English Language: The AS 9093 English Language syllabus is taught over two years. As pupils examine the workings of language and communication, they will be constantly reminded that Language is a gift from God, therefore it must be used to edify and uplift.

AS Literature in English: The AS Literature in English syllabus is taught in one year and pupils write the AS examination at the end of the Lower Sixth year. The following papers are taught:
Paper 3: Poetry and Prose
Paper 4: Drama.
As Literature from around the world is taught, pupils are encouraged to 'approve what is excellent' (Phil. 1:10) and appreciate works of literary excellence. Being guided on how to use Biblical discernment as a way of evaluating Literature and knowing what is right and wrong will teach them to read critically as well as shape a worldview that is guided by God's truth.
UPPER SIXTH, A Level Literature in English:
The A Level 9695 Literature in English syllabus is taught in the Upper Sixth year. The following papers are taught:
Paper 5: Shakespeare and Other Authors
Paper 7: Comment and Appreciation.
As pupils study various Literature texts in their final year of school, they are encouraged to 'think on' the things that are lovely, of good report, of virtue (Phil.4:8) and apply God's word in all areas of their lives whether it is social, academic or spiritual. This, in turn, would enable them to evaluate issues raised in texts from a Godly perspective.


Teachers: Mr. F. Chiweshe H.O.D I Mrs. P. Sithole | Mrs. M. Gona | Mrs Dangah | Mr. E. Sengwe