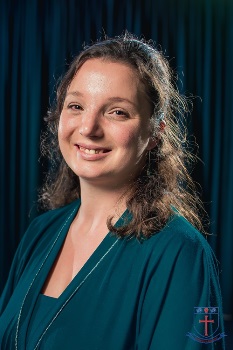 Head Of Department: Mrs Sherie Knight
Gateway High school offers learners of all abilities the chance to enjoy typical Zimbabwean School life. This is a unique institution that affords learners with learning difficulties the opportunity to grow, challenge themselves and become integral in school life. As the only school in Zimbabwe that offers this unique learning experience, we ensure that each learner entrusted in our care is comfortable, self-confident and self-assured.

The Support for Learning Department of Gateway High School offers highly specialised learning programmes that are specially formulated by professionals in this field to optimise the learning of the challenged children in our society. This department is divided into 3 core groups
ACE
Takuranashe
CPP
Accelerated Christian Education (ACE), offers a complete high school curriculum for all students from Form 1 to 6.

We provide them with:
An individualized and mastery-based program, which is biblically based and infused with Godly character in the following subjects: Maths, English, Literature, Social Studies, Science and Etymology.
A program where a student can work at his/her own pace; a talented student can accelerate his/her learning; a struggling student can achieve goals successfully at a slower pace.
A personal learning environment with individual tuition where necessary. It builds confidence through successful completion and achievement of goals.
ACE graduation certificates (all levels) which are conferred by a governing body in the United Kingdom. The program is based on the American school system, and is ideal for those seeking entrance to tertiary education in the U.S.A.
Full sports, extra-curricular program offered by Gateway High School, as well as certain mainstream subjects.
A Christian program, aiming to provide for both character formation and the educational requirements of each child.
A program which adapts well for home learning in the present uncertain educational climate.
Our purpose:
To assist in developing the all-round growth and care for the children's maturity and independence,
To create a healthy and happy environment for optimum learning
To enable each to have a purposeful place in society.
To help children to overcome their challenges in learning, social and daily life skills.
To see our learners acquire skills and meet their optimum goals
We cater for boys and girls from the age of twelve who are intellectually challenged. The IQs of our learners range from moderate to severely low. (75 and below).

The school teaches:
Self-help skills: Needlework; Cookery; Gardening; shopping
Behaviour Management
Functional academics: Reading; English; Mathematics, Computers
Co-curricular activities: Golf, Bocce, Basketball, swimming, Music, Soccer, Volleyball, Art and Pottery, Internship
We use Individualized Educational Programs (IEPs) for each learner.
Career Preparation Program (CPP) is a class for students with learning disabilities who require individual teaching using variety strategies to empower them for independent living after leaving school. It aims at developing and enhancing positive attitude, good behaviour and life skills. CPP promotes Biblical thinking and grooms students to be Godly stewards and good decision makers who have a healthy attitude towards work. It generates within students a love and appreciation for hard work, while at the same time developing self-concept, confidence, personal organisation, team-work and a heart for service to the wider community.