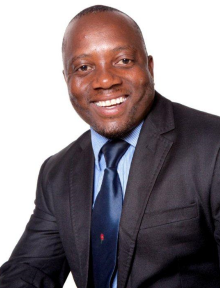 Headmaster: Mr. T. Mashungu
Gateway High School is a biblically based Christian High School, which seeks to glorify God through all that we do. We are situated in the heart of the capital city and are strategically located along one of Harare's prominent routes. We believe in producing a well-rounded individual who can make sound biblically based decisions in all aspects of life. We believe in developing our students in four aspects, which are academic, spiritually, physically and culturally in line with our purpose vision and values. Our staff are highly qualified and dedicated to the calling. We are grateful to God for his faithfulness in the provision of a magnificent campus with fantastic facilities.
Our Mission
Our purpose, as a Bible–based Christian Educational Community, is to glorify God through serving our nation and impacting the world.
Our Vision
For all members of our community to have a personal faith in Christ with a principled, well rounded character equipped to reach their full potential.
To spread the Gospel and promote Biblical thinking
To demonstrate the character of God by our conduct and relationships
To develop staff so that all our activities are characterised by excellence
To develop Godly self–worth, initiative, leadership and self discipline
To value and care for each member of our community
To reflect the diversity of God's creation in our community
To strengthen the family and involve parents in the education of their children
To encourage healthy competition, co-operation & communication